How the Climate is Changing Yellowstone
YELLOWSTONE CLIMATE CHANGE
In a place that breathes wildness and offers a unique glimpse into the steaming depths of the earth, climate change is more than a data set.
It's personal.
We see it daily, especially those who live and work in Yellowstone National Park.
We have fewer ski days—fewer days of those glittering, silent winter vistas. Xanterra, the park's largest concessioner, retired the old Bombardier snowcoaches with their skis and cleated tracks in favor of snow coaches with low-pressure rubber tires that can handle the reduced snow conditions between Mammoth and Old Faithful in the winter while also improving fuel efficiency and reducing noise and emissions. Wolves have fewer days of easy hunting for ungulates in the deep snow. Bear hibernation cycles have altered.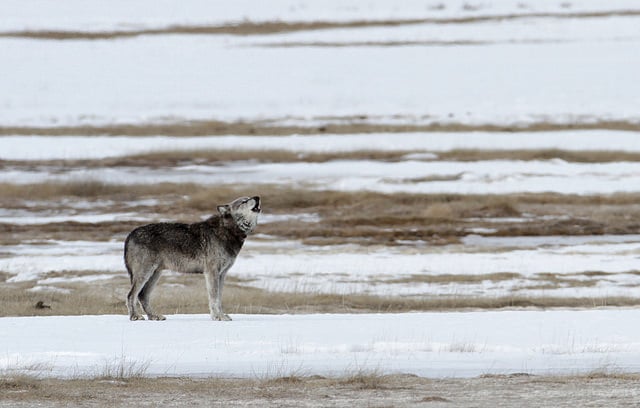 The same audacious ecosystem that gives awe to park visitors also gives rise to a park in which every inch of ground and every plant and animal is connected, where we watch the effects of climate change cascade through the landscape.
We see it—the way spring comes earlier, and snow melts out of the mountains more quickly than it once did—flooding the nests of pelicans on the Molly Islands in Lake Yellowstone and cavorting down the Yellowstone, the Snake and the Green rivers. Now, by summer, the snowpack is largely gone, and the rivers run slower, lower, and warmer, impacting millions of people downstream as they filter into the Missouri, the Columbia and the Colorado rivers. Fire seasons test new limits, and with continued climate change, they will become more frequent and intense. Forest insect pests, whose numbers have boomed in these warmer conditions, have decimated tree populations.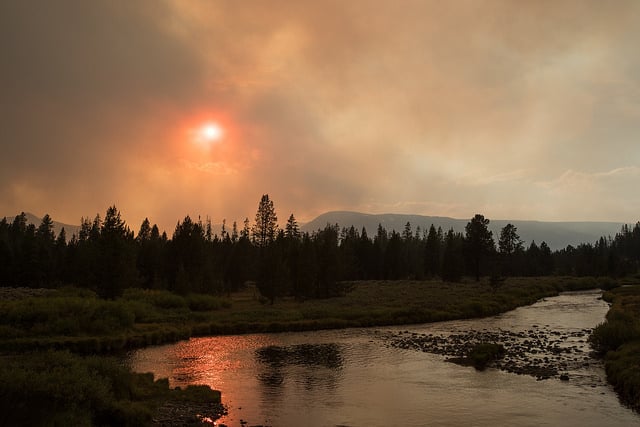 Like any wild place, Yellowstone is doing its best to adapt, but there will be losses and drastic changes to come. The park may very well be a strikingly different place in 15 to 30 years. Our imaginations struggle to picture what it may look like, but the mountains of scientific data gathered over the last century have begun to paint the picture.
The good kind of change
If you read the stories—the ones written in the water flow, the footprints, and the flames—there's another message. And that is that we also have to adapt as humans—to conserve resources, to change some of our most wasteful habits.
And so when Yellowstone National Park adopts sustainability measures to improve energy efficiency, install renewable energy systems, and conserve water, it's not just for show. It's personal.
And for Dylan Hoffman, Director of Sustainability at Xanterra, keeping ambitious goals surrounding carbon emissions is about impacting global emissions as much as it is about taking care of the place where he lives. You install water-saving faucets because there are wetlands at stake. You divert more than 3 million pounds of waste from the landfill each year because you've seen the numbers about snowmelt and park temperatures.
It requires a wide-open imagination—and a good grasp of data analytics—to understand impact. A few pine bark beetles do not destroy a forest or a tree species; thousands do. Just as one water faucet may seem insignificant, conserving water in the 840-plus buildings that Xanterra manages in Yellowstone makes a big impact. As does inviting visitors to recycle, compost, and conserve. When you serve 17,000 meals a day in the park, making sustainable choices about everything from straws to utensils and where the food comes from has an effect—on carbon emissions and the local economy.
The changes keep coming in Yellowstone. Some are good; others are alarming. If nothing else, it's time to remember each of our roles in conservation and in Yellowstone's changing ecosystem.
SHORT FOOTNOTES
A warm January or the precise flow of the Yellowstone River on June 1 are not by themselves climate change. In a park of 2.2 million acres, in a place that's been recording temperature and precipitation since 1894, it's the accumulation of data that adds up to climate change.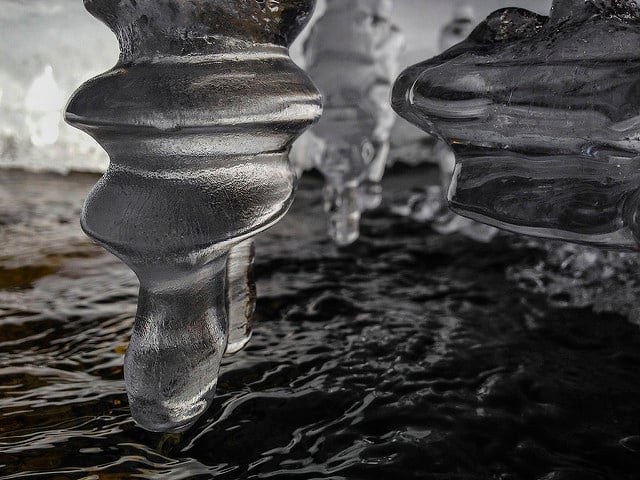 There are 30 fewer days per year with snow on the ground in the park than there were in the 1960s.
The time between last freeze of the spring and first freeze of the fall has increased by approximately 30 days in some parts of Yellowstone.
At the northeast entrance, there are now 60 more days per year above freezing than there were in the mid-1980s.
During the last century, the average temperature has increased 0.31 degrees Fahrenheit per decade in the Greater Yellowstone Ecosystem.
Stream temperatures in the park have warmed 1.8 degrees Fahrenheit over the last century.
Visit https://www.nps.gov/yell/learn/nature/climate-change.htm to learn more about how climate change is impacting Yellowstone National Park.
Jennifer White is a writer living in Paradise Valley, Montana. Her fiction and nonfiction have appeared in a variety of publications, from Women's Adventure to Backcountry Journal, Narrative Magazine, and Conde Nast Traveler online. She has served as an artist-in-residence in Glacier National Park and enjoys calling the Yellowstone region home. 
For more travel experiences to Beautiful Places on Earth™ available from Xanterra Travel Collection® and its affiliated properties, visit xanterra.com/explore.

Want to experience Yellowstone in depth? See what makes Yellowstone National Park a great place to work for a season or longer!
---